What do we do?
Provide partial or full stainless-steel production processes
You are a specialist in the end product that you develop and market. We are specialists in the machining process of the sheet-metal parts that you need. We actively seek to reduce waste flows by sharing with you the engineering design freedom of our sheet-metal concepts as early as in the development phase. The starting point? Achieve the best sheet-metal solution with less material, less processing and a faster lead time!
Engineering
Arriving together at a producible concept
Based on the issue you have outlined and a study of your drawings, we advise you on how to achieve a producible concept. We partner with you in selecting the best materials, the optimal sequence of operations and the best finishing and assembly processes. Depending on your wishes, Hoekman provides you with a stainless-steel solution in close consultation: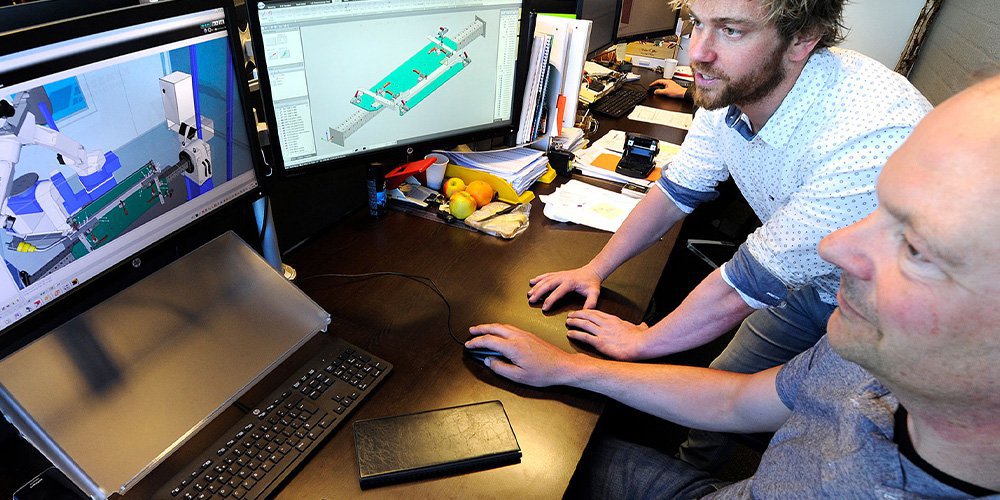 Sheet metal activities
The complete sheet-metal production process in-house
We have a wide array of modern machinery, allowing us to carry out all sheet-metal operations under one roof. From laser-cutting parts to fully welded parts and assemblies. We also provide aftertreatment as part of the total product, either in-house or in cooperation with a few specialised partner companies. We're the place to be for all your metalworking techniques: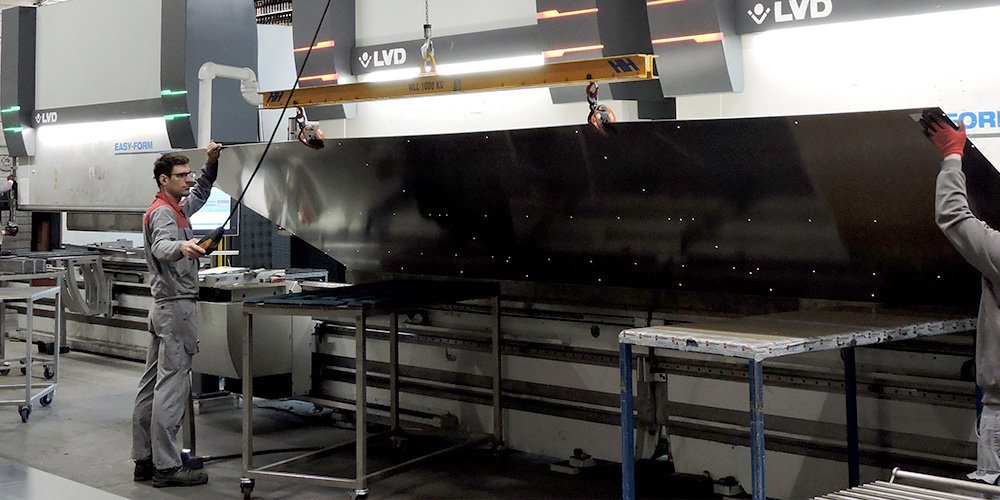 Sheet metal assembly
From welded parts to fully fitted assemblies
You choose how far we go together with you in the process to arrive at the ideal sheet-metal solution for your end product. In consultation with you, we look at which parts of the creation process you leave to us. From the supply of sub-assemblies and semi-finished products to turnkey, tested modules and systems. We can take care of the entire production process for you with: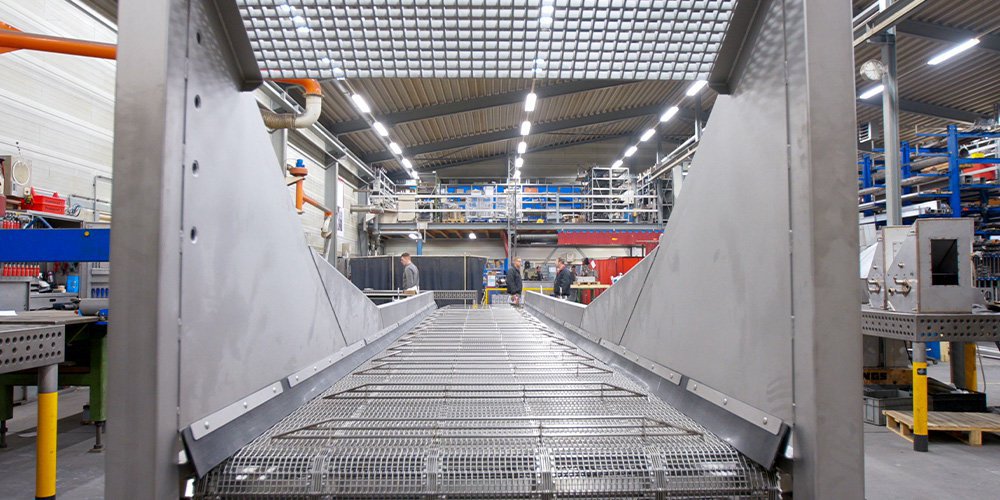 Materials
Stainless steel, but also steel and aluminium
Stainless-steel machining is our speciality! For welded assemblies, involving machining such as welding, fitting and assembly, we mainly process stainless steel, but also aluminium. We don't weld steel.
We make products from stainless steel, aluminium and steel using laser cutting, bending, drilling and tapping. You can easily order these semi-finished products online.
Searching for a bespoke sheet metal solution that specificalle meets your wishes and needs?
Contact us!
Hoekman
Roestvaststaal b.v.
Keep me informed